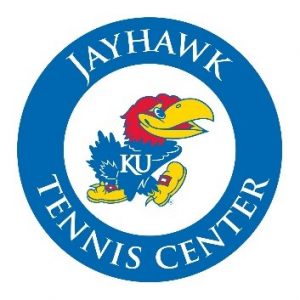 Registration Policy
The team at Jayhawk Tennis Center commits to having professional instructors for every private lesson, class, clinic or drill. We ask that you commit to what you have registered or requested so as to ensure you have a good coach to player ratio.
If you register for a class/clinic/drill and the session has already begun, we will prorate the cost of the clinic or drill. Registration does not automatically renew when a new session begins.
There will be NO makeups, credits or refunds for missed class, clinics or drills. 
If a clinic or drill is not full, any player may "DROP IN." We ask that you try to inform the front desk at least 6 hours ahead of the scheduled class time. That gives the tennis professionals a chance to plan  accordingly. The "DROP IN" rate is $5 more per hour or $7.50 more per 1.5 hours.
If a clinic or drill does not have enough participation, we reserve the right to cancel and provide a refund or a credit for a future clinic or drill.
In the event of an emergency, please contact Kyle Markham, General Manager, to discuss options.
Private Lesson Policy
When you schedule a private lesson with a coach, all privates will be charged prior to the start of the lesson. If the player is a nonmember, you must call or stop at the front desk to make payment by the time of the lesson.
If you have to miss a private lesson due to scheduling changes or other personal matters that you were aware of, then we expect you to contact the coach at least 24 hours ahead of the scheduled time. Privates will have to be rescheduled with that coach. If you do not contact the coach within 24 hours, you will be billed ½ of the cost of that private lesson.
In the event of inclement weather and the club closes, you will not be billed for court time, clinics, or lessons. We will issue an account credit for the missed time.
IMPORTANT NOTE: Jayhawk Tennis Center & KU reserve the right to cancel a court/lesson/clinic if KU Athletics needs a court.