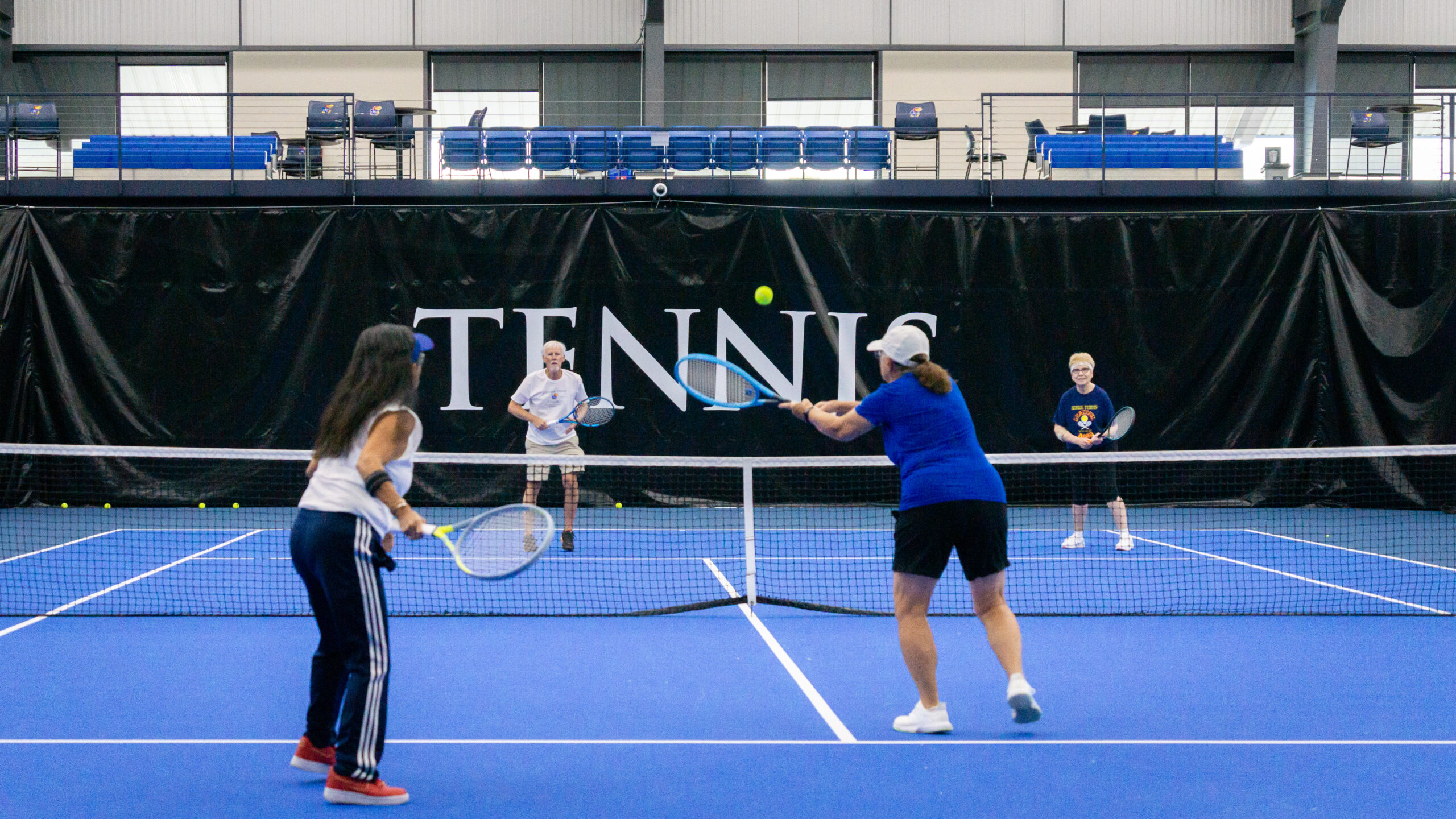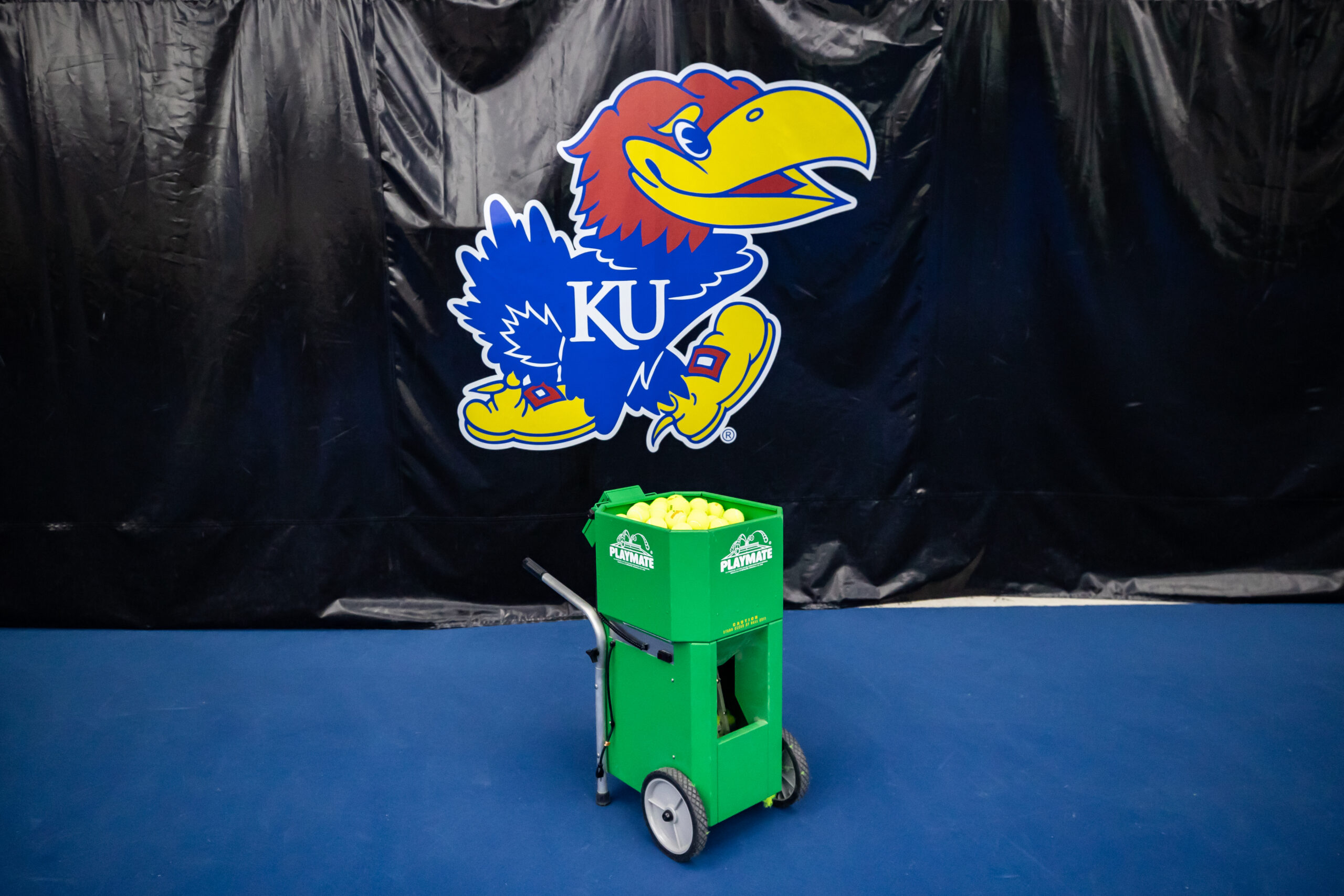 Ball Machine Rental on Court 4
Call the front desk to reserve the ball machine.  A member of our staff will get it set up for you.
Non-Member $34/hr
Member $24/hr
Private Lessons
We offer one-on-one private tennis lessons.  Depending on your experience or age of  the child, you can schedule a 1/2 hour and 1 hr lessons.
Non-Member  – depends on the coach & their certification level
Member $10 discount per hour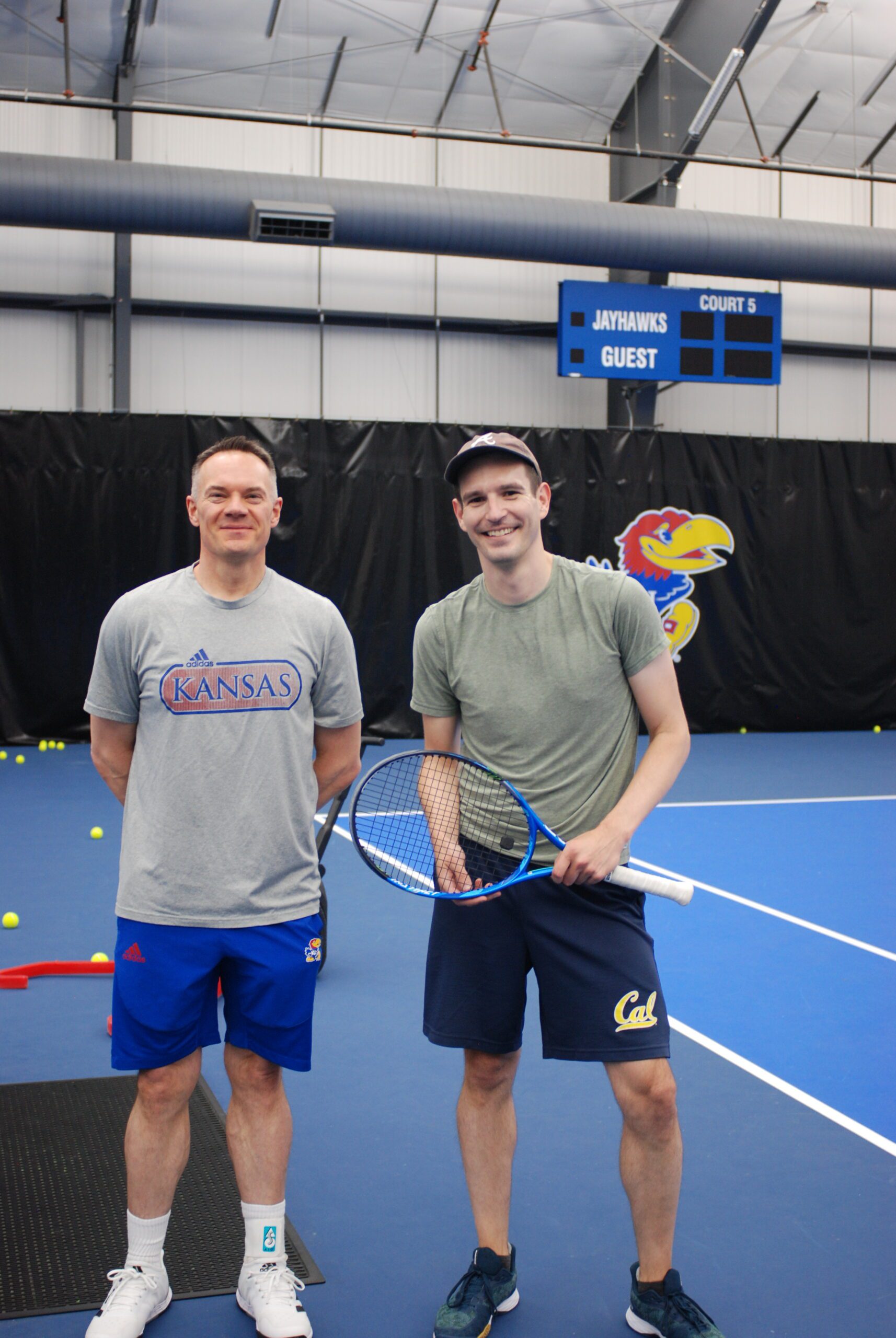 DO I NEED TO BE A MEMBER?
You do not have to be a member to play at Jayhawk Tennis Center. If you play regularly, we do have affordable membership options.
Membership Pricing
Memberships offers you discounts on court time, private lessons and convenient billing. Initial membership is a 1 year financial commitment. After completion of the 1st year, membership is billed month to month.
Any special court activities or purchases at the front desk are billed monthly.
Adult Single, Senior Single or College memberships  –  $20-30 per month
Family or 2 adult memberships  –  $27.50-42.50 per month
Junior single or 2nd Junior memberships for players under 21  –  $10-15 per month