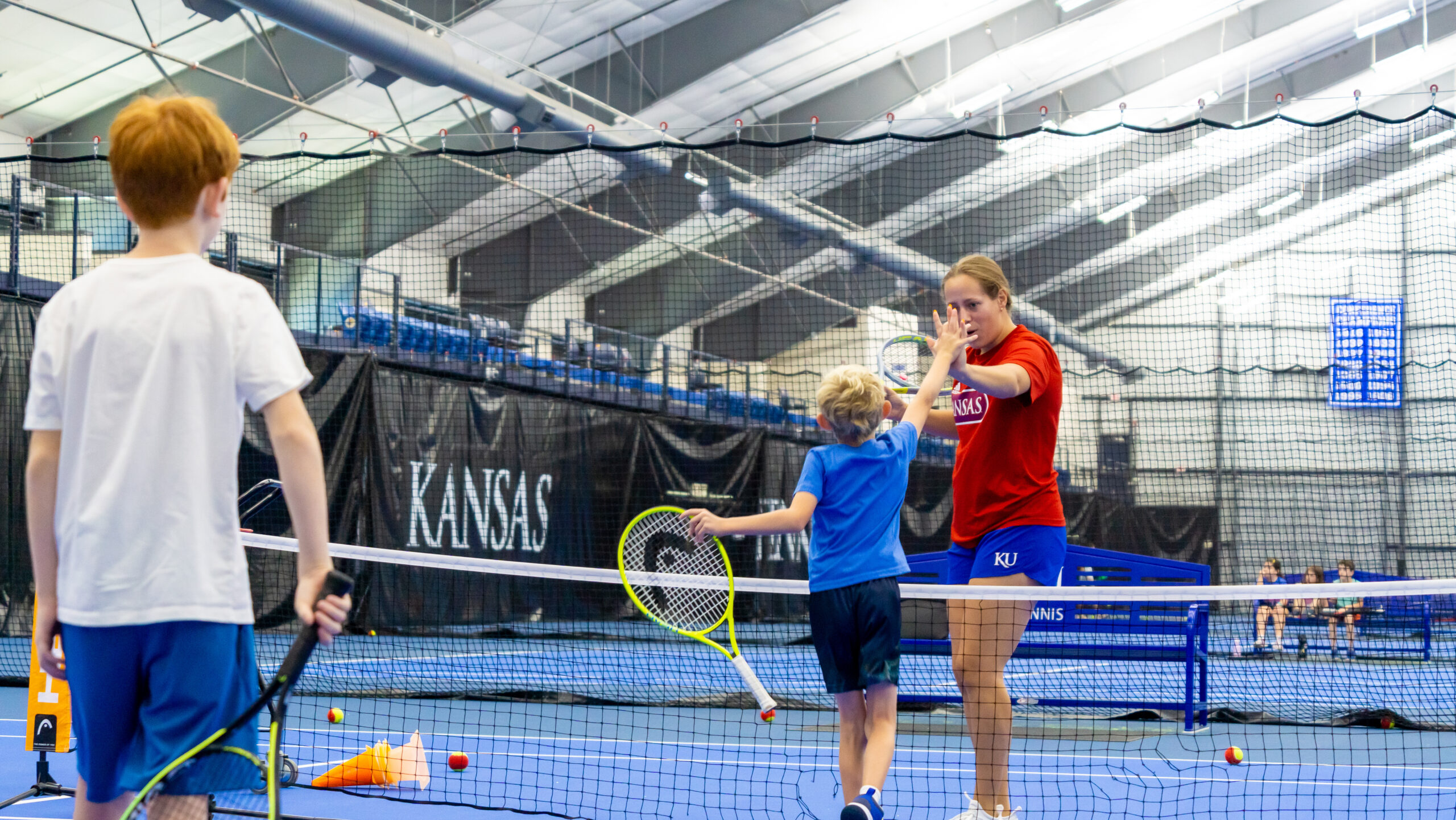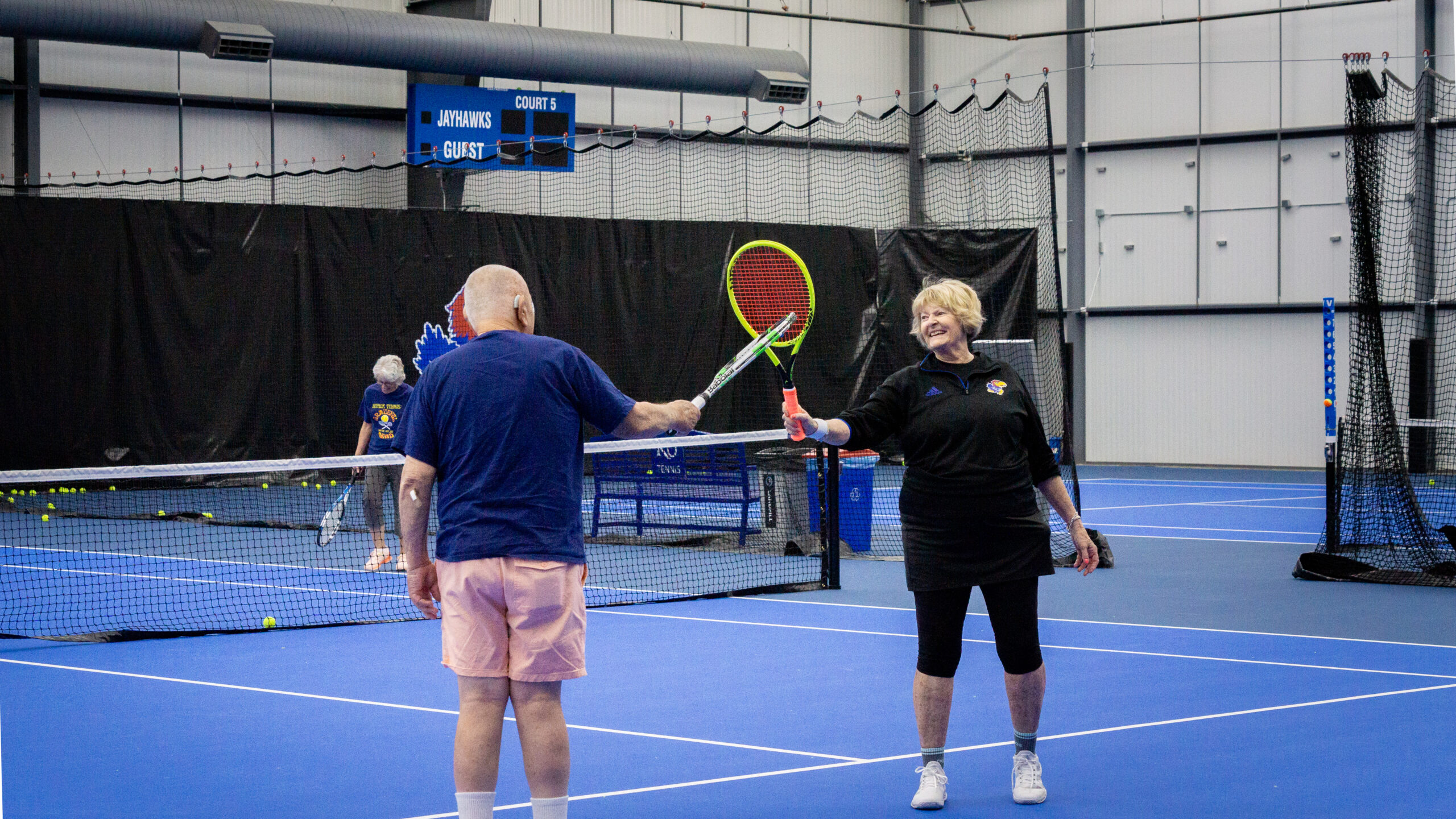 Our Mission is to foster a community where players of all ages and levels can develop their skills and grow their love of the game as part of our Jayhawk tennis family.
We live by and we hire coaches and staff who also live by this mission. It is at the core of everything we strive to do whether to help a player excel their skills or to introduce the physical and fun aspects of tennis.
We strive to create an environment where everyone is approachable and appreciated, where we laugh at ourselves and with each other, where we celebrate tennis wins and performances, where we support others in times of need.
Our sense of community extends into the community of Lawrence, KS as well, with a few key events where we give back.
You will discover a Jayhawk Tennis family who genuinely enjoy each other, the game of tennis and importantly a good laugh.