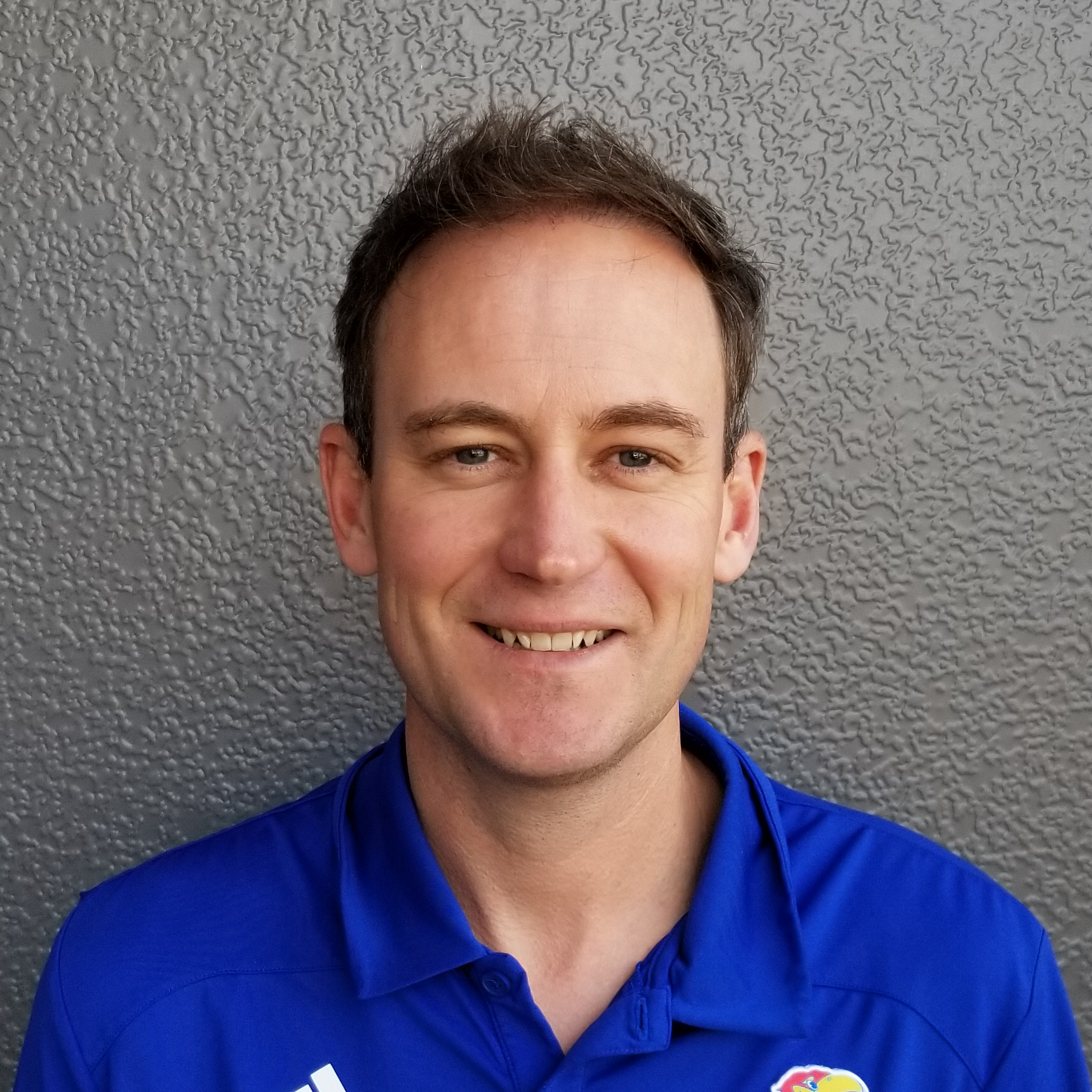 KYLE MARKHAM
GENERAL MANAGER & USPTA ELITE PROFESSIONAL
During Kyle Markham's tenure at the Jayhawk Tennis Center, he has overseen tremendous growth with their tennis programs as well as a growing staff to meet those needs. He is responsible for all business operations at the club in addition to a staff of over 30 employees.
He also served as the Men's and Women's Big 12 Championship Tournament Director in 2019 and will again in 2023.
Markham was involved in the design process of the club in 2015-2016 before and during construction of the Jayhawk Tennis Center.
Through his leadership, the Jayhawk Tennis Center has been able to raise a substantial amount of money to go towards facility improvements as well as the needs of the KU Women's Tennis Team.
In addition to his duties as general manager and director of tennis at the Jayhawk Tennis Center, Kyle Markham stepped up and spent the spring of 2015 as an assistant coach for the Kansas women's tennis program. At the conclusion of the 2015 campaign, Markham returned to his regular duties as KU hired Caroline Lilley to serve as assistant coach on a permanent basis.
In 2012 he was recognized as the USPTA Missouri Valley Division Facility Manager of the Year.
A Wichita, Kansas, native, Markham won the 5A singles state tournament for Goddard High in 2001. He holds the career match record with 132 singles wins.
He is a graduate of the University of Iowa and competed for the Hawkeye Tennis Team in the No. 2 singles and No. 1 doubles positions. Following his collegiate career, Markham co-founded KCUT, which managed the Plaza Tennis Center and also consisted of a high-level junior academy.
Markham has extensive experience training high-performance juniors as well as managing tennis facilities. He coached numerous nationally ranked junior players and traveled internationally to coach at ITF tournaments. Many juniors that he has coached have received scholarships to play tennis at Division I, II and III schools. Markham also served as the men's and women's assistant tennis coach at Johnson County Community College in 2010.
He is a certified USPTA Elite Professional coach. Markham and his wife, Britney, have three children, Wyatt, Miles and Sadie.