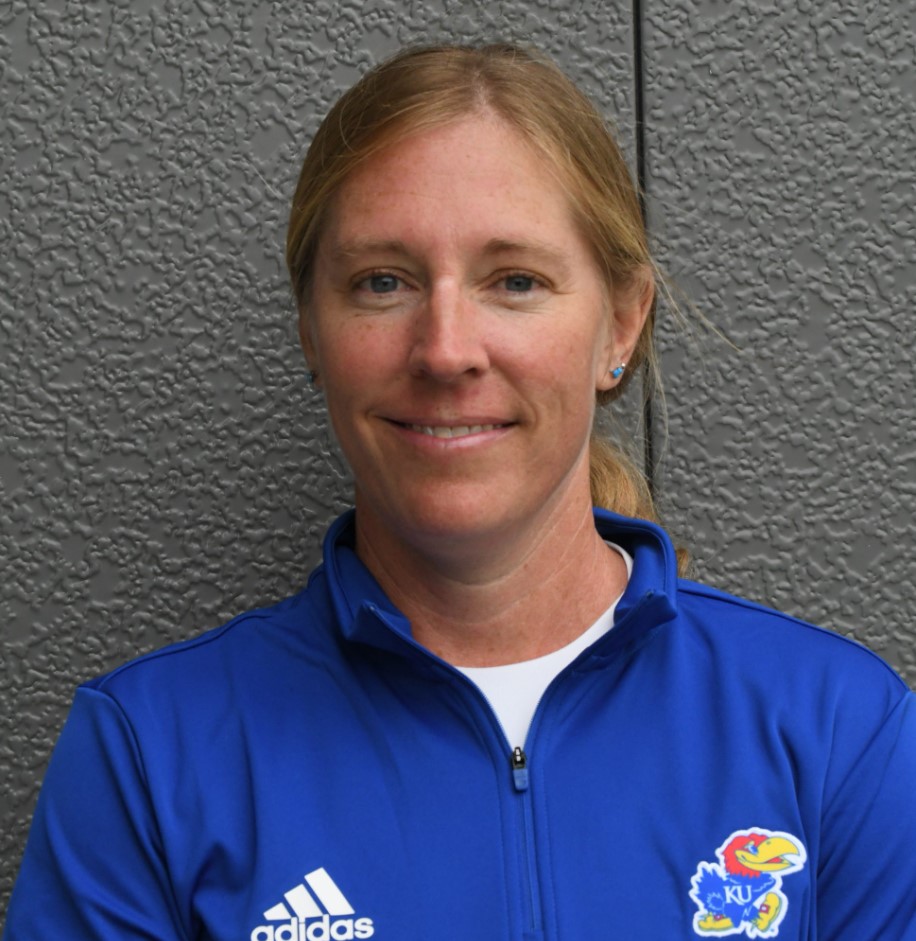 Christy Ward
DIRECTOR OF EARLY HIGH PERFORMANCE, 10 & UNDER TENNIS & USPTA ELITE PROFESSIONAL
Christy Ward has been certified as a USPTA Elite teaching professional since 2002. After a junior career that saw her ranked No. 1 in Arkansas, and both an individual and team state high school champion, she attended Division I Austin Peay University in Clarksville, Tennessee. At Austin Peay, she played No. 1 singles and doubles and was voted the team's Most Improved Player her sophomore year.
After school, she married Jared Ward (currently the High Performance Director for Jayhawk Tennis Center), and the two began their career in teaching. The Wards first worked in the Black Hills of South Dakota in 2000 as Junior Tennis Directors at Arrowhead Country Club, then as Head Pros for Pinnacle Country Club in Rogers, Arkansas, before founding Ozark Tennis Academy in 2006. As co-owner and director of OTA, Christy helped run all operations and aspects of the academy both teaching and business, as well as staff management. During this time Christy was also the Director of the Bentonville Parks and Recreation tennis program since its creation in 2009.
In 2016 Christy and her family made the move to Kansas and the Jayhawk Tennis Center to serve the tennis community of Lawrence. Over the last five years Christy has been part of a team that has grown the tennis program (adults and juniors) to almost double in size. A major reason for her success is that she has worked in a variety of public and private settings, giving her insight into a broad spectrum of players and their specific wants and needs. For Christy, this move has allowed her to hone her skills and focus on what she loves – working with early high performance and 10 & under tennis. As Director of EHP and 10U Tennis, her strength is in connecting with players. Through a strong dedication to motivate and facilitate learning and a love of tennis, she strives to accomplish more advanced skill work at an early age for her players. Her goals include being able to reach each player by valuing their individuality, thus helping them reach their highest potential.
In fall 2021, Christy joined the KU Women's Tennis staff as the volunteer assistant to help Coach Chapman continue the success that the Jayhawk women have seen under his leadership.