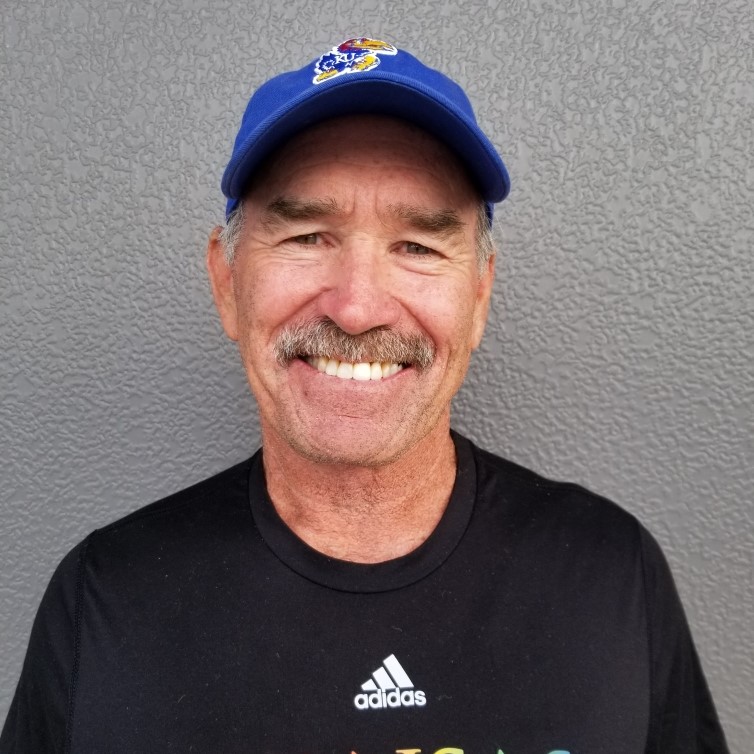 Bob Warkentine
ADULT TENNIS PROFESSIONAL
Bob Warkentine and his wife Anne come to Lawrence from Salina, KS where he recently retired as the Head Tennis Coach at Kansas Weslyan University. He also served as the Head Tennis Professional at the Salina Country Club where he ran the 10 and under program, as well as other junior and adult programs. Prior to his work at KWU and the Salina Country Club, Bob served as a teacher and principal at several schools around the Salina area. During this time he was also the Head Tennis Coach for Salina Central where his teams won 5 state championships as well as coaching numerous singles and doubles state champions.
In 2009, he was inducted into the Kansas Coaches Association Hall of Fame.
Since joining Jayhawk Tennis Center, he primarily works with our adult and senior tennis program.